A flexible, portable, quality rhinolaryngoscopy solution
From the outpatient clinic to inpatient consult procedures, the single-use, flexible aScope 4 RhinoLaryngo video endoscope can improve your workflow. It can help you be more productive - day, night, on weekdays or the weekend.
A complete solution that improves your everyday workflow
The single-use aScope 4 RhinoLaryngo endoscope is always ready and requires no reprocessing. Simply use it and discard. No more delays waiting for a clean rhinolaryngoscope. No cost and hassle associated with cleaning and repairs.
The solution consists of a portfolio of two single-use flexible video rhinolaryngoscopes:
The aScope 4 RhinoLaryngo Slim endoscope is an excellent choice for nasal endoscopy and laryngoscopy with its small 3.0mm outer diameter.
The aScope 4 RhinoLaryngo Intervention endoscope with its 2.2mm working channel is designed for therapeutic procedures, such as biopsies and foreign body removal.
The aScope 4 RhinoLaryngo solution also brings you high-quality video imaging on an external monitor without compromising on the portability you require for consultations outside the clinic. The two rhinolaryngoscopes connect to our compact, high-resolution monitor, Ambu® aView™ monitor, which supports knowledge sharing and patient involvement. It is lightweight and simple to set up, so you can take it with you wherever you need to go in the hospital or clinic.
Release information
The aScope 4 RhinoLaryngo Slim and aScope 4 RhinoLaryngo Intervention endoscopes are not released for sale in all countries. Please contact your Ambu local sales representative for further information.
High-quality imaging you can rely on
When connected to the aView monitor, the aScope 4 RhinoLaryngo endoscope gives you clear visibility of the upper airway, and the sharp images and adaptive light allow you to confidently identify anatomical structures.
Navigation in the upper airway is made easy thanks to the high-bending angles and precise tip motion. And since it is single-use, you get a brand-new endoscope with the same high quality at every procedure.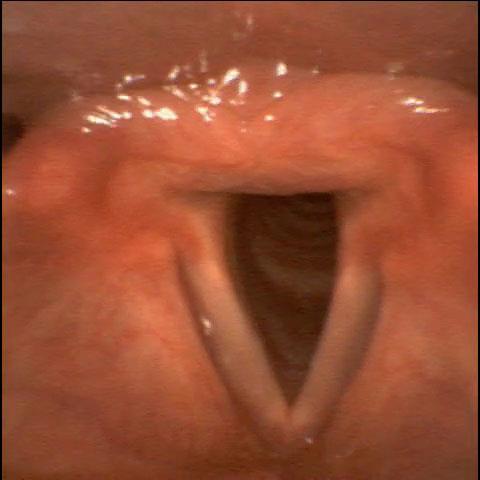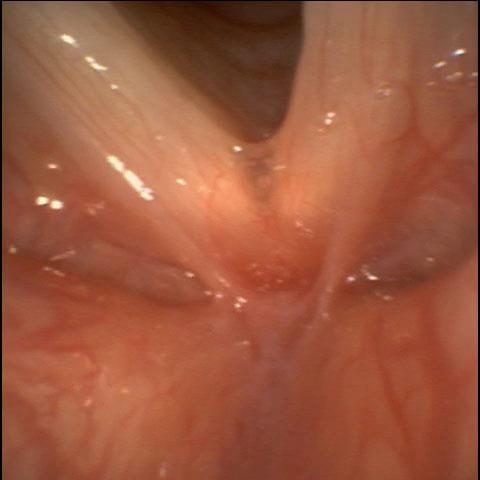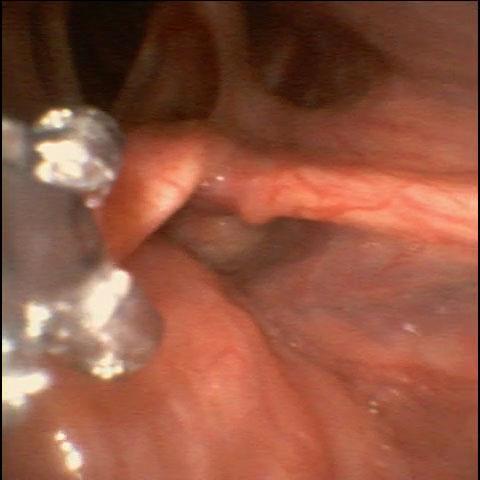 Guaranteed sterility, single-use efficiency
Regardless of the degree of sterility needed for your upper airway procedures, a single-use, sterile scope simply adds an extra measure of patient safety.
Being sterile, the aScope 4 RhinoLaryngo endoscope eliminates any risk of device-related cross-infection. You simply use the scope and discard it. There is no need to establish a new, more complicated workflow or to worry about the costs associated with cleaning and maintaining reusable scopes. You can always count on cost transparency with the aScope 4 RhinoLaryngo endoscope.
Are you ready for single-use efficiency?

Introducing aScope 4 Rhinolaryngo