OVERVIEW
Improved patient safety meets high quality bronchoscopy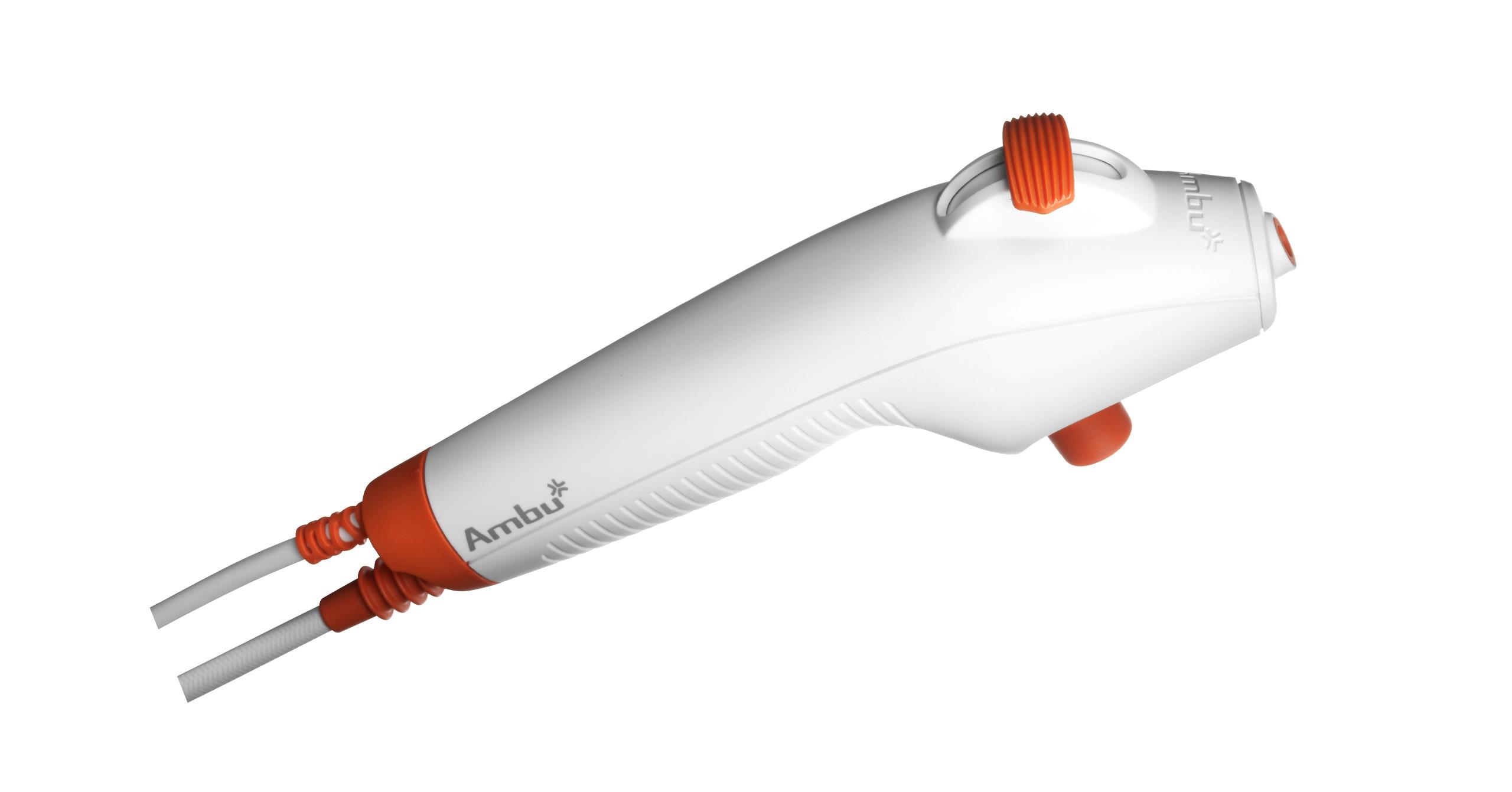 The single-use concept of aScope™ 4 Broncho once and for all solves the problem of accessibility, simplifies set-up for procedures, eliminates the need for complex cleaning procedures and minimizes the risk of cross-contamination. With an aScope™ 4 Broncho, the patient can be treated immediately when needed without having to wait for the arrival of a reusable scope and stacking system.
The aScope™ 4 Broncho gives you clear visibility of the near and distal bronchial segments. The clear, sharp images and adaptive light control make identification of lung anatomy and navigation in the bronchial tree easy. The high bending angles and precise tip motion allows you to easily navigate into all segments of the lung. And the lightweight and ergonomic design makes aScope™ 4 Broncho easy to use.
The aScope™ 4 Broncho Large is the ideal solution for a wide range of bronchoscopy procedures. Its working channel of 2.8mm makes it highly suitable for management of tough retained secretion and BAL procedures.
Release Information
​aScope™ 4 Broncho is not available in all countries. Please contact your local Ambu representative to learn more.
PROCEDURES
aScope™ 4 Broncho Large is suitable for
checkAirway inspection
checkManagement of retained secretion
checkBAL and BW procedures
checkPDT Procedures
checkProtected specimen brush sampling
checkTraining of bronchoscopy skills
No risk of cross-contamination
High quality bronchoscopy
Choosing aScope™ 4 Broncho is about improving patient safety and workflow.
It is about ensuring immediate access to a flexible bronchoscope and eliminating risk of cross-contamination. It is about delivering clear, sharp imaging and easy navigation during your bronchoscopy procedures.
aScope™ 4 Broncho gives you 3 sizes in one system at no additional cost:
aScope™ 4 Broncho Slim
aScope™ 4 Broncho Regular
aScope™ 4 Broncho Large
They are all equally connectable with Ambu® aView™.
To read more detailed information about risk management associated with the aScope™ 4 Broncho system, download the Instructions For Use.
Technical specifications
Bending capabilities:
180° up, 160° down
Insertion cord diameter:
5.8 mm
Distal end diameter:
6.2 mm
Channel average inner diameter:
2.8 mm
Min. instrument channel width:
2.6 mm
Insertion cord length:
600 mm
Spare parts
There are no spare parts or accessories for this product.
Downloads
Brochures
Datasheets
Supplementary Information
TGA Certificates
October 2018
Note: US: Rx only